Sexual Assault in Men \\ Discussion W Sticksy617
DM me to talk about you're problems so we can come to a solution !
6 months ago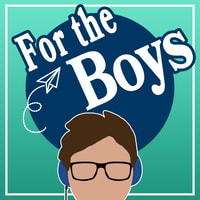 Welcome back to for the boys! A podcast for the boys, by the boys!In today's episode we talk about sexual assault in men with a survivor of sexual assault. A quick reminder that no one's situation is the same, everyone has different situations so what happened with him and how he dealt with the issues and the issues he faced might be different to a different survivor. It doesn't mean either is any less valid! We cover many topics in today's episode but the main theme of sexual assault is what we keep coming back too. It is something that affects both men and women in different ways and we just have to be mindful of how it affects each and every one of us. To hopefully one day stop it from happening altogether and if it does happen to not shame the victim :) Don't forget if you ever need someone to talk to, just DM me on instagram or twitter @fortheboys_pod. Following me there is also the best way to keep up with what's happening behind the scenes! I hope you enjoyed the episode and have a great day!
Sticksy617 page: https://vm.tiktok.com/ZMJS2CAF8/
I am not a professional therapist or social worker. These are all just my opinions. If you are in serious danger please call the authorities or a professional.
Find out more at http://fortheboyspod.com